Blog XtreemOS
2009-04-01
Created in July 2000, European Aeronautic Defense and Space Company is Europe's premier aerospace and defense company and No. 2 worldwide. EADS employs more than 100,000 people in over 70 sites in France, Germany, Great Britain and Spain.
Within EADS, Innovation Works provides world-class research capabilities in main aeronautics research topics. It has acquired a wide knowledge of advanced simulations techniques, especially in the field of wave propagation phenomena. It has a huge experience in the integration of such analysis techniques in industrial distributed environment from defining strategies and policies inside an organization to setting up user oriented portals for day-to-day operations.
---
In XtreemOS, EADS Innovation Works will bring a scientific application widely used in its business units. The application is used to model and perform various analyses such as electromagnetic compatibility analysis or antenna siting analysis. As such EADS will be an active partner in the testing, experimentation and validation of this new high performance platform. Experimentations will be carried out on various clusters including internal resources and the XtreemOS test beds. Participating to this project, EADS is preparing the answer to the growth of simulation requirements of its various business units (Airbus, Eurocopter, …).
2009-03-19
Profile
Caisse des Dépôts is a public sector financial institution that performs public-interest missions on behalf of France's central, regional and local governments.
Today, Caisse des Dépôts is
the leading administrator of French savings deposits and retirement savings
funds and of private funds that are protected under French law;
the leader in financing low-income housing in France and urban development;
the long-term partner of local and regional governments
as an investor in local development projects,
through subsidiaries that provide regional development services (Transdev, Egis, Compagnie des Alpes and Belambra vvf), or are involved in real estate (Icade and Société Nationale Immobilière) and private equity investing (CDC Entreprises);
Caisse des Dépôtsis also a leading long-term institutional investor. Caisse des Dépôtsis the leading shareholder in CNP (personal insurance). It also manages substantial portfolios of shares in listed companies, private equity investments (through CDC Capital Investissement) and real estate assets.
---
CDC'S role in XtreemOS: administrative and financial coordinator
CDC is an original structure, unique in Europe, combining in the same financial institution: public service activities (management of savings funds, funding of social housing, urban renovation, backup of small and medium size enterprises funds) and competitive activities (principally undertaken by subsidiary specialized professional bodies such as banking and financing activities, individual insurance, services and engineering for regional development).
The existing relations between the public and private parts of CDC allow for the elaboration of flexible and imaginative solutions to respond to new needs, to the challenges of the markets globalization and of the European integration Management of projects on behalf of third parties, which is a traditional task that CDC performed since 1816.
2009-02-20
The XtreemOS
source repository
is now
open to public access
.
You can access the sources of the latest development version using the web interface at the following address :
http://gforge.inria.fr/plugins/scmsvn/viewcvs.php/?root=xtreemos
The sources can be downloaded using the command line svn client with the following command:
svn checkout svn://scm.gforge.inria.fr/svn/xtreemos/PATH_TO_COMPONENT
XtreemOS is an open source project, released under BSD and GPL licenses (check the LICENSE file of each component for details). Developers interested in the project are encouraged to look at the source, and propose patchs, bugfix or ideas on the developers mailling list
[1]
.
[1]
http://lists.gforge.inria.fr/cgi-bin/mailman/listinfo/xtreemos-developers
2009-02-12
Handling Persistent States in Process Checkpoint/Restart Mechanisms for HPC Systems
Authors: Pierre Riteau, Adrien Lebre and Christine Morin
Abstract
Computer clusters are today the reference architecture for high-performance computing.
The large number of nodes in these systems induces a high failure rate. This makes fault tolerance mechanisms, e.g. process checkpoint/restart, a required technology to effectively exploit clusters.
Most of the process checkpoint/restart implementations only handle volatile states and do not take into account persistent states of applications, which can lead to incoherent application restarts.
In this paper, we introduce an efficient persistent state checkpoint/restoration approach that can be interconnected with a large number of file systems. To avoid the performance issues of a stable support relying on synchronous replication mechanisms, we present a failure resilience scheme optimized for such persistent state checkpointing techniques in adistributed environment. First evaluations of our implementation in the kDFS distributed file system show the negligible performance impact of our proposal.
---
2009-02-11
Autonomous Resource Selection for Decentralized Utility Computing
Abstract

---
Many large-scale utility computing infrastructures comprise heterogeneous hardware and software resources. This raises the need for scalable resource selection services, which identify resources that match application requirements, and can potentially be assigned to these applications. We present a fully decentralized resource selection algorithm by which resources autonomously select themselves when their attributes match a query. An application specifies what it expects from a resource by means of a conjunction of (attribute,value-range) pairs, which are matched against the attribute values of resources. We show that our solution scales in the number of resources as well as in the number of attributes, while being relatively insensitive to churn and other membership changes such as node failures.
---
http://www.globule.org/publi/ARAUC_icdcs2009.htm
2009-01-08
INRIA has the following open position: Release Manager.
---
The technical manager will be a member of XtreemOS project office and will work under the responsibility of XtreemOS project leader. His/her main task will be the technical management the XtreemOS Consortium, which mainly implies the management of the software production as release manager. She/he will also participate in the testing and validation activities of the XtreemOS Grid operating system for which a first version is available in open source.
Profil: Engineering or master degree in computer science + experience or PhD degree in computer science
---
The complete description of this job offer is available here.
Application files should be sent to Sandrine L'Hermitte
Deadline: until filled.
2009-01-07
The Ninth International Conference on Parallel and Distributed Computing, Applications and Technologies (PDCAT'08) was held in Dunedin, New Zealand from 1–4 of December, 2008.
John Mehnert-Spahn (UDUS) presented XtreemOS within an invited talk "XtreemOS: Beyond Grid Middleware" (slides) within the workshop "High Performance and Grid Computing" co-located with PDCAT08.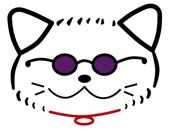 PDACT'08
Furthermore, he also presented the paper "Checkpointing Process Groups in a Grid Environment" within the main track of the International Conference on Parallel and Distributed Computing, Applications and Technologies (PDCAT) in Dunedin, New Zealand, December 2008.
2008-12-19
The XtreemOS European project is happy to announce the

 first public version of the XtreemOS Grid Operating System.
XtreemOS RC1 is the result of a combined 2 years-long effort by XtreemOS members from 19 academic and industrial partners.

The main features in this release are listed hereafter:
Submit, check and control jobs,
Distributed management of jobs: no global job scheduler,
Complete file system functionality,
Manage the Virtual Organizations' full lifecyle,
SAGA / XOSAGA API.

For installation instructions and more details on these features, click here where the release notes are available.

Your feed-back on this early version of the XtreemOS Grid OS will be highly appreciated.
2008-12-09
Last weeks were quite hectic for XtreemOS in terms of communication, dissemination and visibility: we had a booth at SC'08 and another one at IC2008 event.

It was the first time XtreemOS had a stand-alone booth at Supercomputing conference (last year, XtreemOS was hosted on INRIA's booth) and our first participation in an ICT event too.

It was a great success and XtreemOS attracted plentiful visitors interested in learning more about the project and who wanted to have further technical explanations about our soon-to-be-released open source software suite.
The smooth running of demos also greatly contributed to the attractiveness of the XtreemOS exhibition spaces.


This was also a welcome opportunity to meet other communities and key persons from the Linux-, OS- and open source communities...and maybe initiate collaborations / joint investigations!

We were happily surprised to know that most of the visitors had already heard of XtreemOS before coming to these events!

An obvious constatation: the external world is eagerly waiting for the first XtreemOS public software release...and they will quickly be lucky ;-)

Next XtreemOS booth: ISC'08 (June 2009) and SC'09 (November 2009) - Mark your calendar!
2008-12-02
Open Grid Forum
We presented and demonstrated XtreemOS at OGF24 in Singapore, which was
co-located with GridAsia 2008 this time (September 15-19, 2008).
At our booth, we had info material about XtreemOS and XtreemFS and a poster stand. The booth produced some interest in XtreemOS; about 30 visitors came around and informed themselves, mainly from the area around Singapore, but also from the US, Europe and other places.
We are confident that the booth helped us to promote XtreemOS and to make it more visible to the rest of the world.
2008-11-14
The SC Conference is the premier international conference for high performance computing (HPC), networking, storage and analysis. SC'08 marks the 20th anniversary of the first SC Conference, then called Supercomputing, held in Orlando, Florida in 1988.
---
The XtreemOS project will be present at SC'08 in booth n°3019
A delegation of researchers from the consortium will showcase XtreemOS: the project and its current achievements will be presented, especially the last advancements and demos of the first system software (to be released in the coming days).
Participants: Christine Morin (INRIA), Yvon Jégou (INRIA), Oscar D. Sanchez (INRIA), Sylvain Jeuland (INRIA), Pierre Riteau (INRIA), Jeff Napper (VUA).
Dates: November 15-21, 2008
Location: Austin Convention Center - Austin, Texas
Website: http://sc08.supercomputing.org/
2008-11-13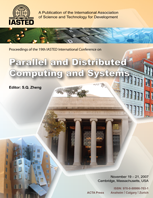 Florian Mueller (UDUS) presented the paper "Transactional Data Sharing in Grids" related to the XtreemOS Object Sharing Service (OSS), at the IASTED International Conference on Parallel and Distributed Computing and Systems in Orlando, USA.
"Transactional Data Sharing in Grids" - M.-F. Mueller, K.-T. Moeller, M. Sonnenfroh, M. Schoettner (UDUS)
---
Paper abstract: "The EU-funded XtreemOS project implements a Linux-based grid operating system (OS), exploiting resources of virtual organizations through the standard POSIX interface.
The Object Sharing Service (OSS) of XtreemOS addresses the challenges of transparent data sharing for distributed applications running in grids. We focus on the problem of handling consistency of replicated data in wide area networks in the presence of failures. The software architecture we propose interweaves concepts from transactional memory and peer-to-peer systems. Speculative transactions relieve programmers from complicated lock management.
Super-peer-based overlay networks improve scalability and distributed hash tables speed up data search. OSS replicates objects to improve reliability and performance. In case of severe faults, the XtreemOS grid checkpointing service will support OSS. In this paper we describe the software architecture of OSS, design decisions, and evaluation results of preliminary experiments with a multi-user 3D virtual world. "